Hi, my name's Penelope, nice to meet you!
Hi everyone! Thank you for stopping by my website. It's truly a pleasure to have you here. You can read all about me below and I will try my best to keep it up to date with news about my little books and what I am up to. I would also love to hear from you too. So, keep in touch.
Penelope x
get Social With Me!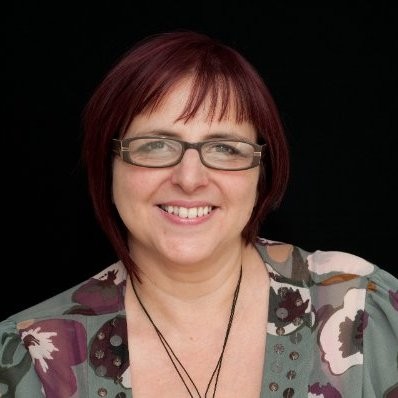 Follow Me On my Amazon Author Profile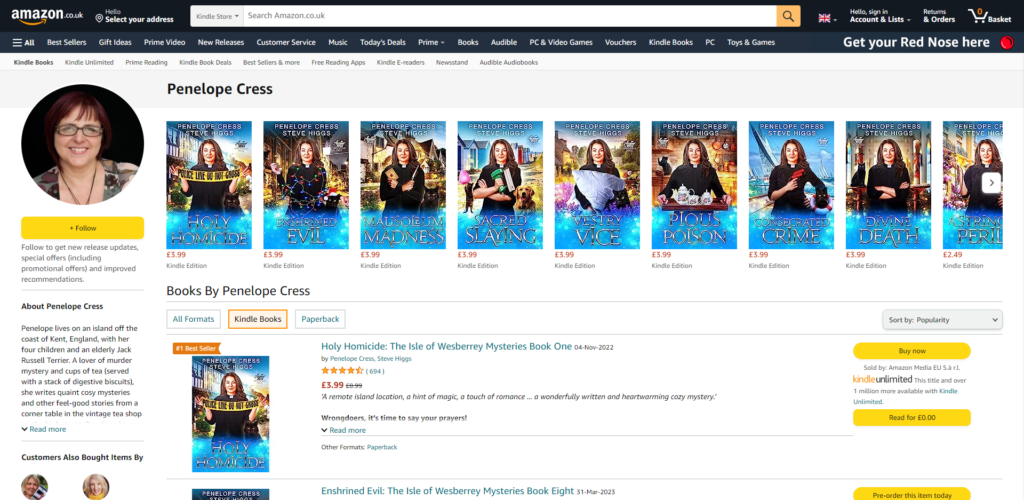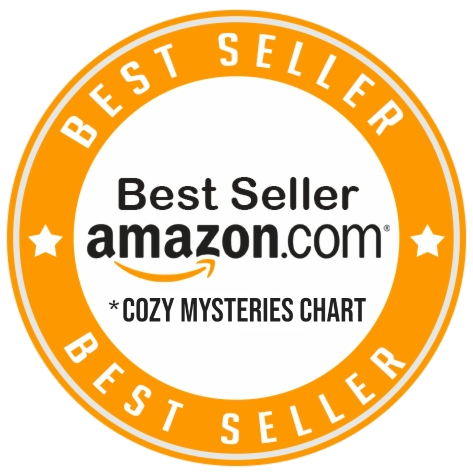 When I'm not wrestling my elderly Jack Russell away from my not-so-secret supply of biscuits, I am a mother of four and a mystery writer.
I love my children more than life, but it is wonderful to escape from the hurly-burly of work and parenting to grab a few minutes with a cup of tea and a good book.
What I like: I have always enjoyed all things sweet and cosy with a slight edge and buckets of humour. As a child, when all my contemporaries were reading Stephen King or Jackie Collins, I was curling up under the bedsheets with Miss Read and Fay Weldon. Quite the mix, but I can trace back my writing influences to these late-night reading sessions. School taught me to love Jane Austen. Again, it's all about the people and noticing the tiny habits, behaviours and motivations that drive us all on our journeys through life. I love quirky characters living almost ordinary lives. I, of course, read truckloads of cosy mysteries, but I adore the classics, particularly Agatha Christie and Dorothy L.Sayers. I will watch almost any murder mystery series on television, especially those with a quirky, humorous edge like Only Murders in the Building. Modern favourites include Marian Keyes, L.J. Ross and M.C.Beaton, especially her Agatha Raisin stories.
What I write: I have been writing seriously for around six years. Back in 2019, I met Steve Higgs at a 20Books conference in Edinburgh, only to discover that this cozy and paranormal mystery legend lived just a few miles away from me. That was where the magic began. In 2022, Steve signed me to his new publishing house, Greenfield Press, and the rest, as they say, is history.
The first fruits of this union were the Isle of Wesberrey books. I imagine for many of you that's how you have found this website. I hope you love Reverend Jessamy Ward and her crazy friends and family as much as I do.
The Wesberrey series takes a lot of its inspiration from the area where I live and some of its landmarks and local legends. St. Bridget's Church was named after my late mother, whose birthday was February 1st. This date is both the feast day of St. Bridget and marks the pagan festival of Imbolc. It was these parallels that made me think about the links between pagan myths and rituals and Christian beliefs and practices.
When I set off on this adventure, I knew where I wanted Jess's story to begin and end. But now that I have put book eight to bed, something is telling me that this won't be the last of my sleuthing vicar and her ever-growing psychic 'gift'. I would love to hear your ideas for what she should do next.
Top Secret Mission: I am currently working on another series with Steve Higgs based on a spin-off character from his wonderful Patricia Fisher books. Though I may share Steve's love of mystery, I don't share his incredible ability to write at the speed of light, so please be patient. As soon as it's ready, subscribers to my newsletter and Facebook groups will be the first to know. If you are a fan of Patricia Fisher and Rev Jess Ward, I think you will love these too, so watch this space…
Rev Jessamy Ward Investigates: The Isle of Wesberrey Mysteries Box Set – Now Available!
Despite a serious cat allergy and her mother's warnings of doom and disaster, Reverend Jessamy Ward is excited to return to her early childhood home on the Isle of Wesberrey. There she will take up her new role as parish priest of St. Bridget's Abbey. However, she should have heeded her mother's warning for there are secrets waiting for her. Secrets that do not wish to be known. Secrets that will force her to question not only her vocation but her sanity too.

Worse yet, when her return coincides with a murder, could it be that she is the root cause? Finding herself on rocky ground, can Jess uncover the killer, or will the unearthing of her own family's secrets destroy her new life.

Read Holy Homicide and seven more thrilling tales plus a bonus short story in this wonderful boxed set of heartwarming mysteries.
Let's talk…
Got a question? Want to know when my next book is out? Want to find out more or work with me? Whatever the reason, use the form to get in touch and I'll write back to you as soon as possible!